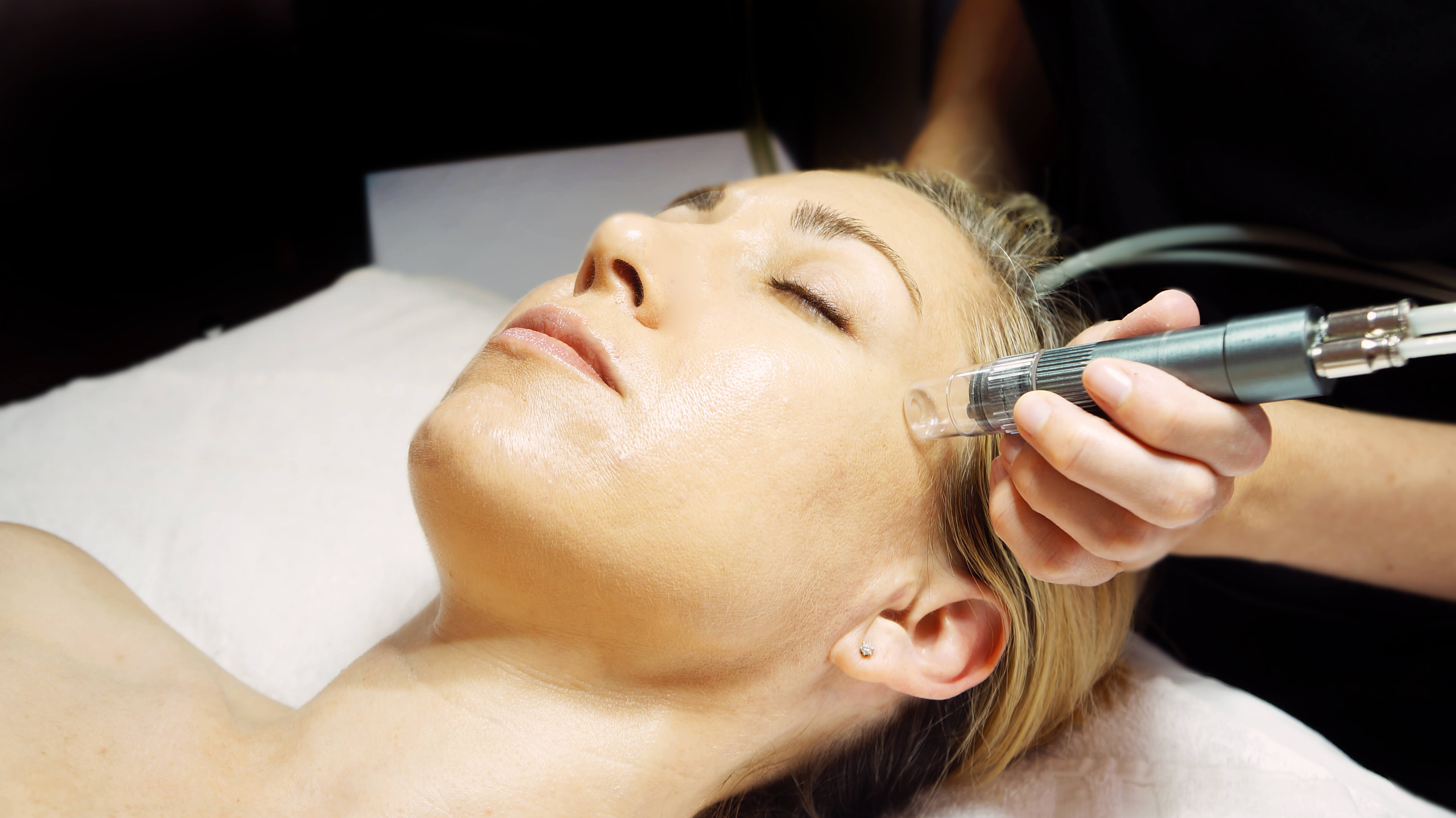 When you come in to Bonsila for microdermabrasion, you can look forward to a non-invasive treatment that can improve and even banish age spots, blemishes, oily skin, blackheads and whiteheads, enlarged pores, fine wrinkles, sun damage, scarring, and uneven pigmentation.
Microdermabrasion removes the outer layer of skin by polishing it with crystals and vacuuming away the dead cells. Not only will you see immediate improvement in fine wrinkles, sun damage, and blemishes with this treatment, you'll discover that with the outer layer of the skin removed, skin care products penetrate more deeply with more effective results.
Chemical peeling is a technique used to improve the appearance of the skin. In the treatment, a chemical solution is applied to the skin that causes it to react and eventually peel off. New, regenerated skin comes to the surface to replace the skin that falls away. This new skin is smoother and more evenly pigmented, with fewer lines and wrinkles. It is generally performed on the face, neck and hands.
LACTIC PEEL
The Lactic Acid Peel is alpha hydroxy acid that exfoliates the outer layer of your skin to encourage new cell turnover. This particular chemical peel is a natural humectant and pulls moisture from the collagen level to the surface of the skin, deep cleaning and eliminating toxins and dead skin cells. It is an excellent acid choice for dry and sun damaged skin. Lactic acid is derived from milk and is much milder on the skin than Glycolic or Salicylic peels. This is a great peel for people with sensitive skin.
The Lactic Acid Peel will fade dark marks, improve hyperpigmentation, brighten and lighten skin, improve the appearance of light wrinkles, and stimulate collagen. It can be used for treatment of the following: acne, acne scars, blackheads/whiteheads, dry skin, sun damaged skin, blotchy pigmentation, fine wrinkles, loss of elasticity, large pores, in-grown hairs, age spots, eczema, Seborrheic Keratosis, Hyperkeratosis, and Actinic keratosis.
GLYCOLIC PEEL
A Glycolic Chemical Peel is an alpha hydroxy acid used for exfoliating the skin. It is derived from the sugarcane plant, and because of the small molecular size, it penetrates the top layer of skin and dissolves the glue that holds the cells together, which allows dead cells to slough off revealing newer more vibrant skin. The purpose of the glycolic peel is to enhance beauty by smoothing out the skin, evening skin tone, reducing acne scars and reducing the appearance of wrinkles.
This peel gives the skin a healthy glow relatively quickly. It stimulates new cell division, resulting in new, healthy cells. Fine lines are diminished and the skin is left softer and smoother. Acne and blemishes will decrease, while skin discolorations and surface sun damage are reduced. Age spots will lighten and leave skin tone more uniform.
SALICYLIC PEEL
The Salicylic Peel is excellent for improving skin tone, minimizing fine lines and wrinkles, removing whiteheads and blackheads, blotchy pigmentation, large pores and sun-damaged skin. It is an effective exfoliating agent and can improve the appearance of skin that is affected by acne. Salicylic acid loosens and removes aging cells, oil and debris attached to the skin's surface, stimulates new cell production and increased collagen formation and is oil soluble and lipophilic. Therefore it is able to penetrate sebum filled follicles and clean out clogged pores, which results in noticeable improvement in acne prone skin.
Salicylic acid is a beta hydroxy acid and has anti-inflammatory properties that can help to reduce any inflammation and irritation after the use of the peel. It is ideal for oily complexions as well as people with sensitive skin. WARNING: MUST AVOID IF ALLERGIC TO ASPIRIN.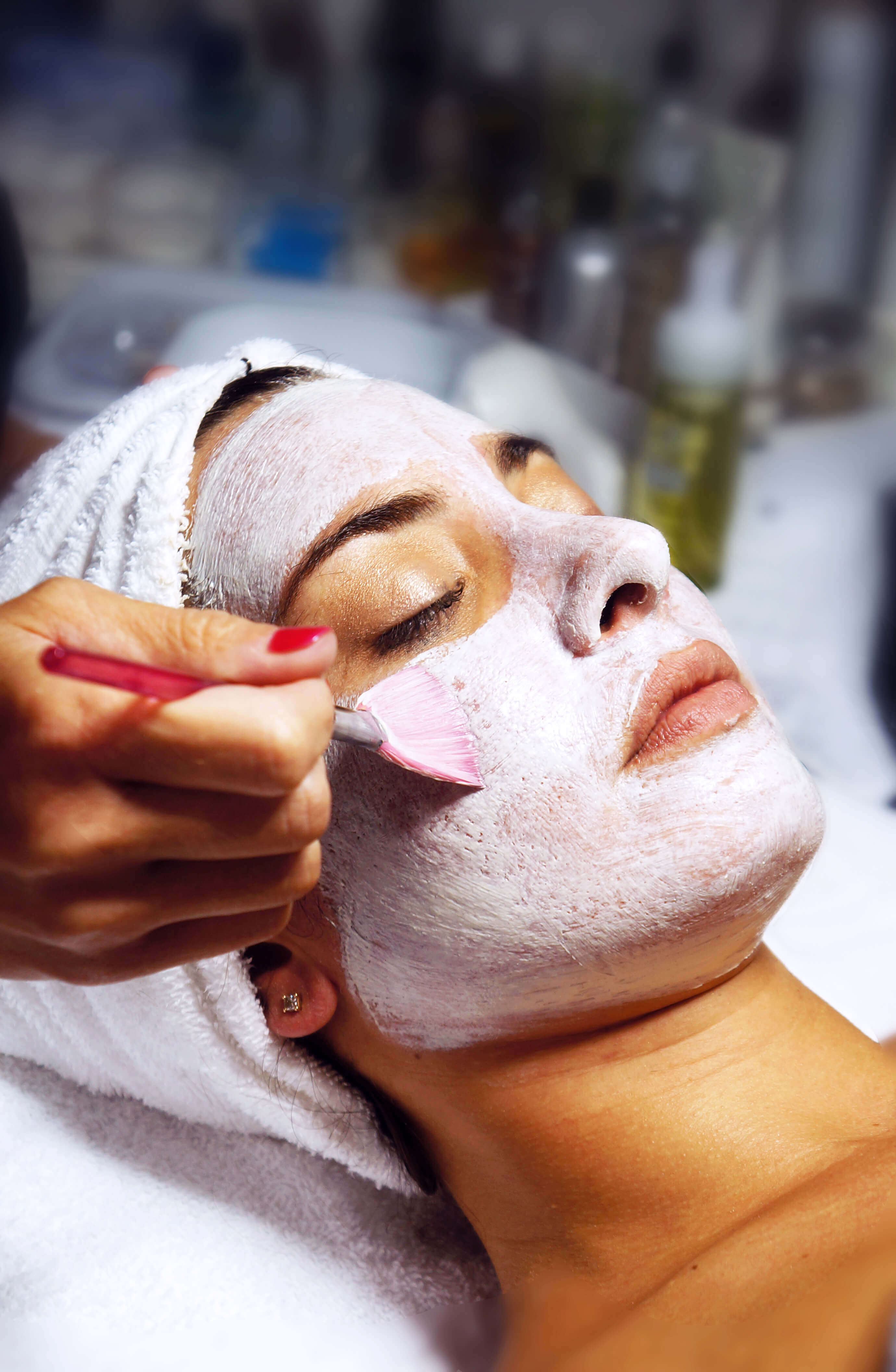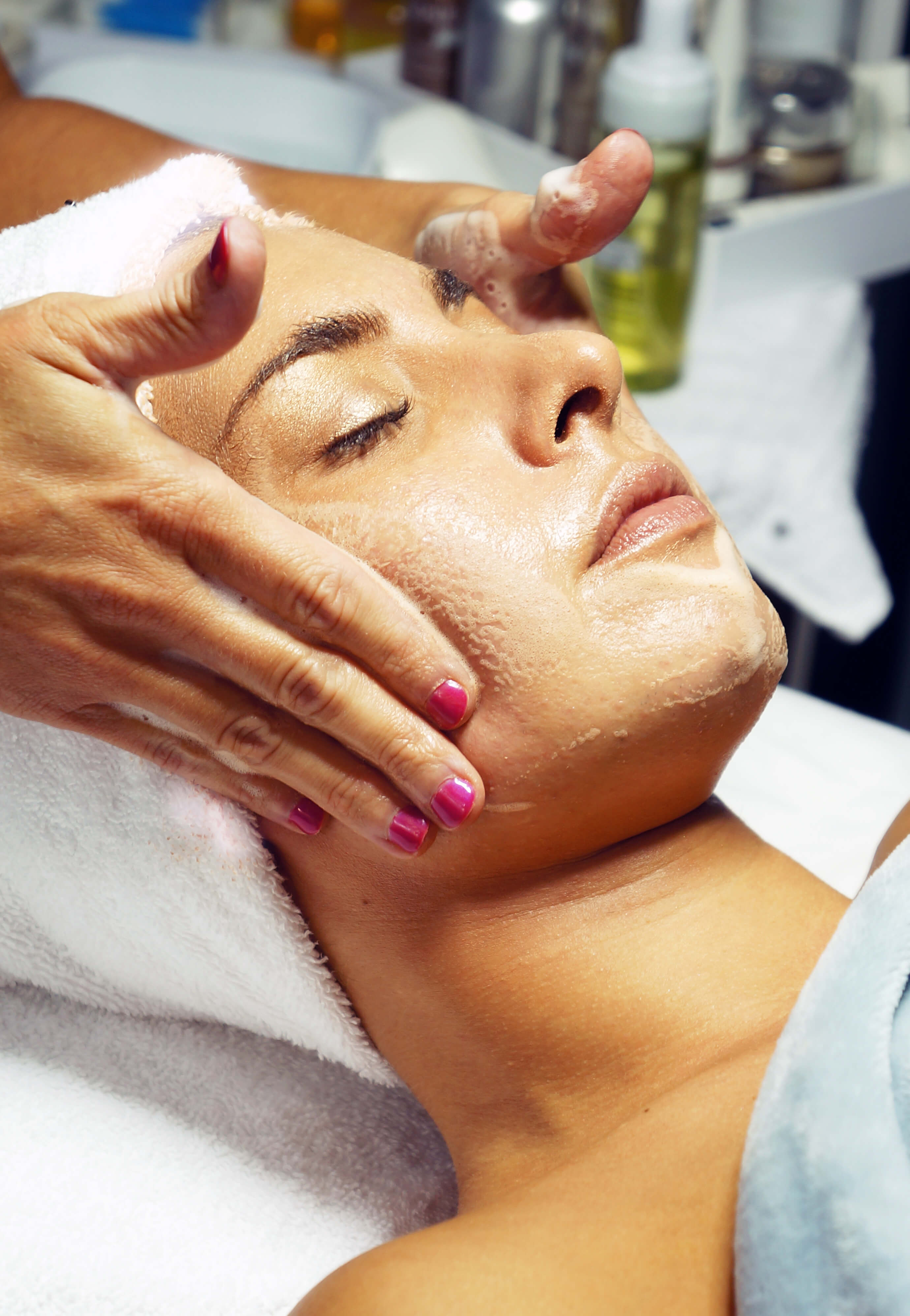 Dermaplaning is a manual exfoliation technique in which a surgical blade is used to gently scrape the skin to remove dead surface cells to reveal a smoother, brighter complexion. It allows for greater penetration of skincare products and helps makeup to glide on smoothly. Dermaplaning is most often used on those with rough, dry skin, superficial hyperpigmentation, mild acne scarring, or fine lines and wrinkles, and for anyone who wants to eliminate peach fuzz. The treatment results in a more refined, smooth, "glowing" appearance.

Midtown Tulsa's Leading Skin Care and Makeup Studio
3010 S Harvard Avenue #100 • Tulsa, OK 74114
918-971-9000