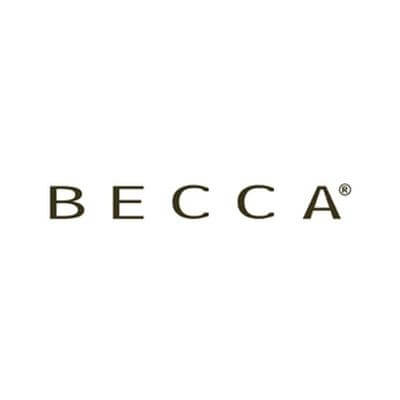 BECCA Cosmetics
Becca is a highly curated selection of cosmetics that reveal your natural beauty rather than covering it up. Becca products help make skin look as fresh, clear and naturally radiant as possible.
Becca offers 34 concealer colors and 30 foundation colors, providing a great match for virtually all skin tones and ethnicities.
By matching your skin tone, you can create perfect-looking skin while highlighting your favorite features and amplifying the look with a dramatic eye or bright lip when the mood strikes. Lightweight, luxurious and advanced, Becca makes your entire beauty routine a more enjoyable experience.
Becca's core offering is a three-step system called "skin perfecting" that consists of a combination of foundation, concealer, and powder.
The additional Mineral SPF 30 Primer provides a very light but effective SPF boost to the makeup system. Today, of course, Becca has all the complementary products for lips, eyes, lashes and accents so one can easily craft a complete makeup regimen from the brand. 
"As a Woman of Color, we often have more than one color on our faces. Becca is the first brand that offered enough shades that we may accurately do our makeup."
"Quite simply the best foundation I have ever used. The shades are absolutely spot-on (I defy you to not find one that is your exact skin tone) and while it is a light coverage, the finish is so dewy and flattering it doesn't matter. If you do need more coverage you can always layer it over the stick foundation, used in key areas. I have looked my entire life for a foundation this good."
"It feels wonderful on the skin–very light and moisturizing, but not *too* moisturizing. It gives a glowy but not greasy look, and wears well all day"
"I don't wear foundation much these days, but this is extremely light and makes me look glowy and pretty. Like my skin, but better."